where healing & relaxation is realized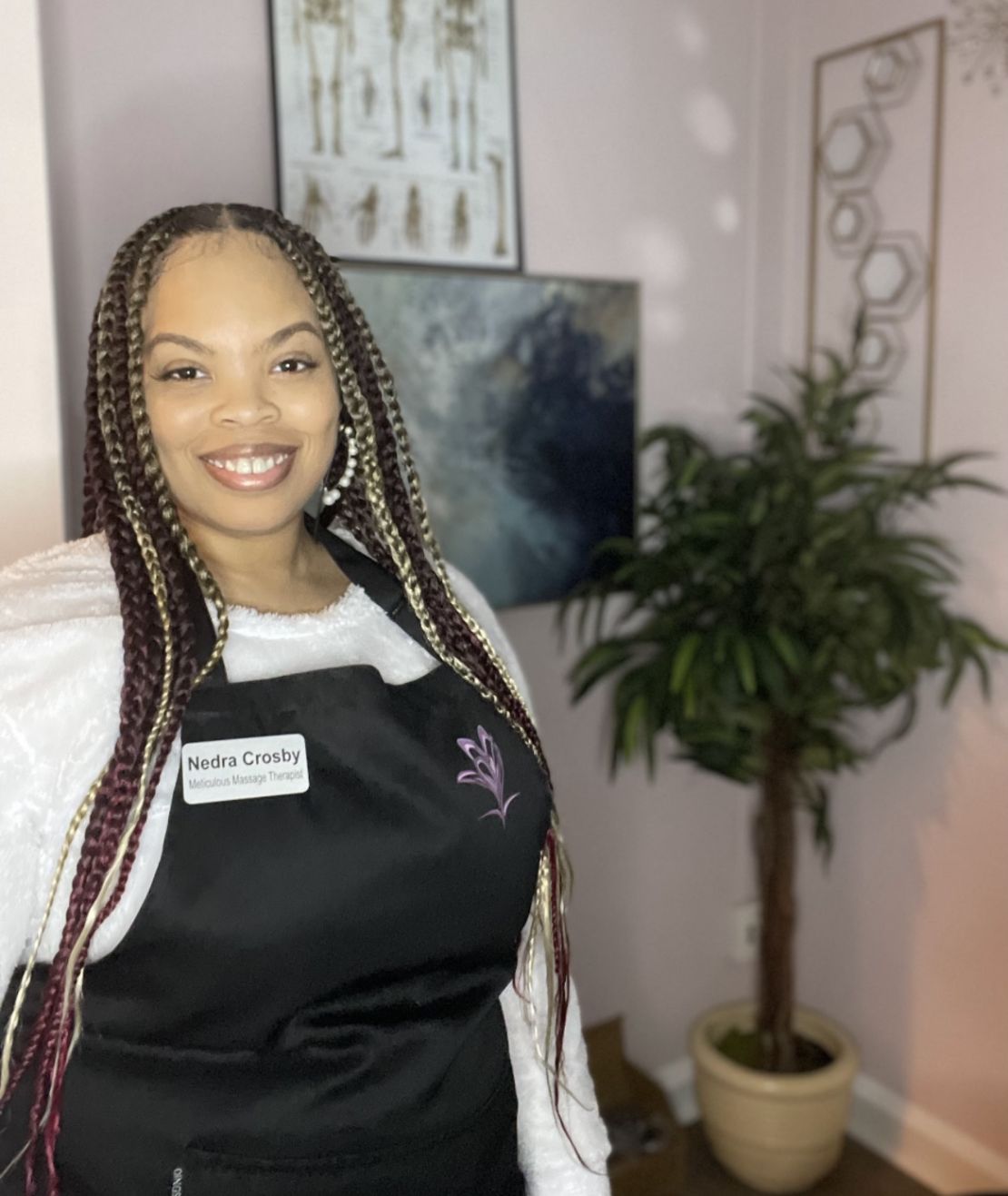 Meticulous Massage was created in 2016 by Nedra Crosby a Soma Institute graduate from the Southside of Chicago, Illinois. Meticulous Massage is a solo practice and becoming a leading brand in the massage therapy industry, known for attention to detail and commitment to providing exceptional service to each guest. With years of experience in the field, Nedra has established herself as an expert in the art of massage and have become a trusted name among those seeking stress relief and relaxation.
Meticulous Massage is dedicated to providing personalized care to each and every client, taking the time to listen to their needs and concerns to ensure a truly customized experience. Whether one is seeking relief from chronic pain, recovering from an injury, or simply seeking a moment of relaxation, Meticulous Massage has the expertise and skill to deliver the perfect massage therapy experience.
Her commitment to excellence extends beyond services, with a focus on using only the highest quality products and equipment to ensure the best possible results. Meticulous Massage has earned a reputation for their professionalism, attention to detail, and commitment to providing an exceptional customer experience, making them the go-to choice for massage therapy in their community.
For those seeking a superior massage therapy experience, Meticulous Massage is the clear choice. With a high attention to detail and their dedication to providing exceptional service, coupled with their expertise in the field, has earned them a place as a trusted authority in the massage therapy industry.
Wouldn't it be better to ACTUAL BE BETTER
FEEL BETTER, MOVE BETTER, BREATHE BETTER & BE BETTER.